People who volunteered abroad explain how it impacted their lives
I asked people who volunteered around the world, to share their most memorable experiences and challenges, as well as their recommendations on what to take into account, if you ever consider volunteering abroad.
It unfolds that, Lucy had to rub a Tapir in sunscreen to protect it from sunburn in the middle of the jungle in Costa Rica. She only had the fireflies to guide her muddy path back to her accommodation in the pitch black nights.
Carley volunteered in Ecuador with a community development and education nonprofit. She ended up staying for an extra year and met her husband there.
Thea spent hours in the tropical weather sealing roofs of the homes of people struck by a hurricane in Puerto Rico.
So why did  they go to all this effort, and how has it changed their lives?
This is what they had to say when I asked them.
___
"I definitely had magical moments, special, funny and fun experiences…  With all the challenges, it was still one of the most special and amazing experiences I hever had in my life!" (Lucy Kleinerman, Israel)
Volunteering with wildlife in Costa Rica
Lucy Kleinerman of Colibri Art volunteered at a number of projects in Costa Rica, including NATUWA Wildlife Rescue and Rehabilitation Shelter, during her trip to Central America.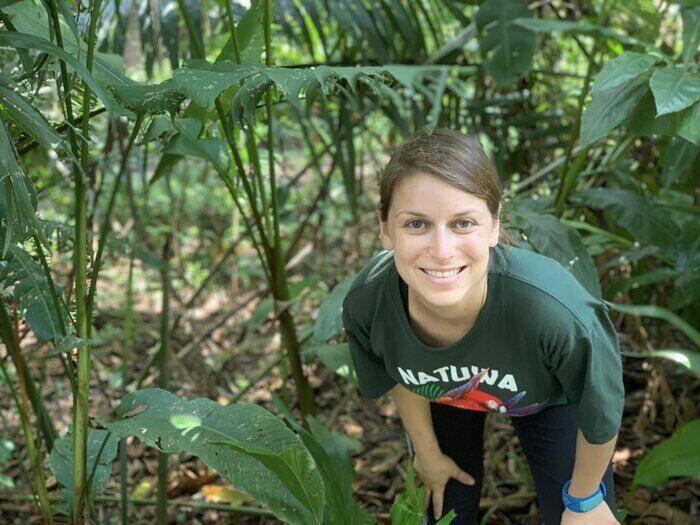 Name of Organization: Natuwa, Costa Rica
What the volunteering entails: care for wild animals.
Does it cost money to volunteer? Yes. Food and accommodation are provided in return.
What led me to volunteer:
I was at the end of a period in my life, where I felt I needed to take a break, almost as much as the air I breathed.
I felt that I needed to get back to myself. The adventures, and the hobbies I'd neglected, and back to the "real" me. I was looking for inspiration, interest and to being curious again.
I traveled without a specific plan in mind. I just went traveling.
Things I learned from her volunteering experience:
I learned a lot about animals and nature. About the damage humans do when they use wild animals as tourist attractions, or as pets.
I learned how when those people are fed up with the wild animals, they are thrown away and can no longer survive on their own.
I learned about the hard work and investment that caring for animals and their environment requires of us. It was kind of boot-camp style training.
I worked hard. I got up every morning for something new and unfamiliar. And this period empowered me. It gave me knowledge and an opportunity to get to know myself. I found out how I deal with unfamiliar challenges and situations.
The center I volunteered at, NATUWA is located in the midst of a rural area, where even the bus that goes there was an out-of-this-world experience from me. One that is filled with locals carrying huge bags of rice, potatoes and a variety of products.
The center houses amazing animals. Huge Ara Macaw parrots fly everywhere. There are sloths, jaguars, monkeys, tapirs and more.
It's a stunning place for animal and wildlife lovers.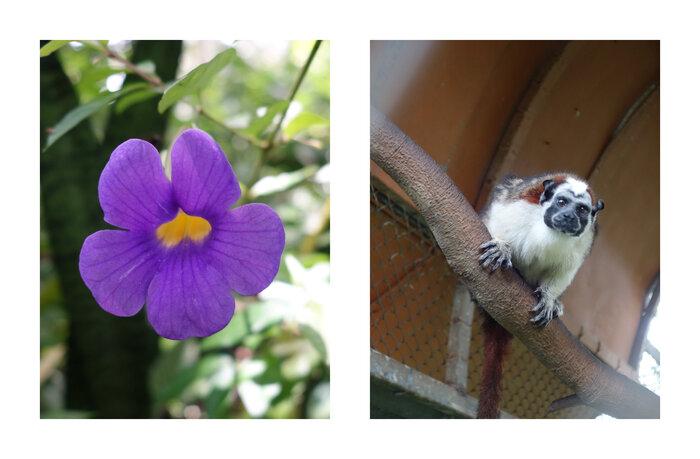 The place is impressive in terms of the incredible wildlife, and the team workers that care for and rehabilitate the animals as much as possible.
The local staff is extremely dedicated. For example: during food preparation for the animals, we had to make sure that everything was as precise and accurate as possible. Every morning we would sort loads of macadamia nuts, so that lord forbids, no parrot would get rotten nut!
I felt they were extremely attentive, caring and hardworking for the sake of the animals, with special kudos going to the manager of the place, Rodolfo. I was particularly impressed by the manager Rodolfo, who does everything he can for the animals, and is a very kind and caring person.
Take note of the moral ethics and consider the costs of volunteering
As adorable as the animals are, it is important to understand that the volunteers are only there to help, and not to play with the animals! It is completely forbidden. The animals are wild, and the purpose is to rehabilitate them so that they can be released back to the wild, and survive without being dependent on humans.
It should be noted that in order to volunteer, you have to pay money for the place (you get accommodation and food). And thanks to the money you pay, the place can continue to function, care for and rescue more animals.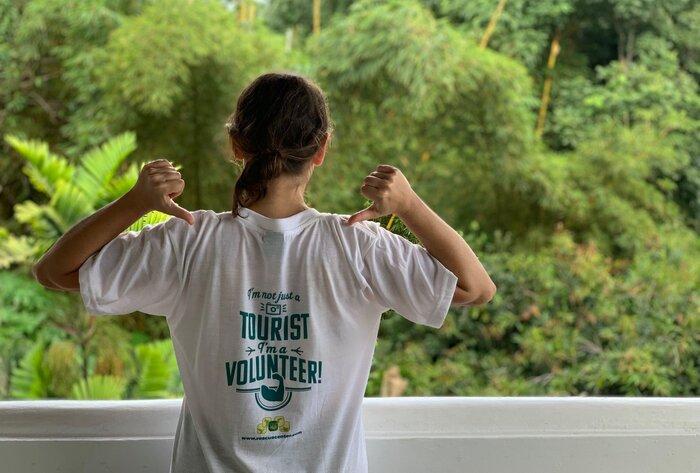 Unforgettable experiences:
There were quite a few. Like the time I rubbed sunscreen over a Tapir, so it would not burn in the sun. When masses of huge parrots were flying around me, trying to grab their food.  And when fireflies were glowing during the night, illuminating my path in the complete darkness.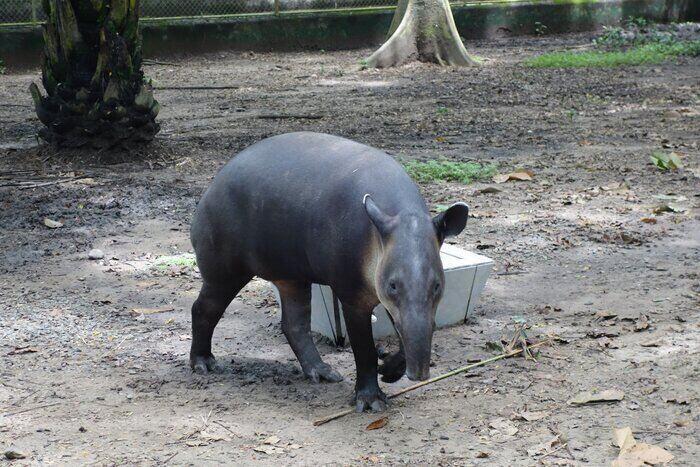 Challenges encountered during the volunteering:
Knowing very little Spanish could cause misunderstandings, which made working with the local staff difficult sometimes.
The place is located in the middle of nature. You feel that you are in the jungle, and the living conditions are rudimentary.
When it gets dark (and it gets dark early), there's no lighting on the way to the residence. If you don't have a flashlight, it is really a challenge to get around the pitch black darkness, accompanied by the animal sounds in the background.
You can easily get lost, and when it rains you just have to wade your way through the mud, I actually slid in the mud.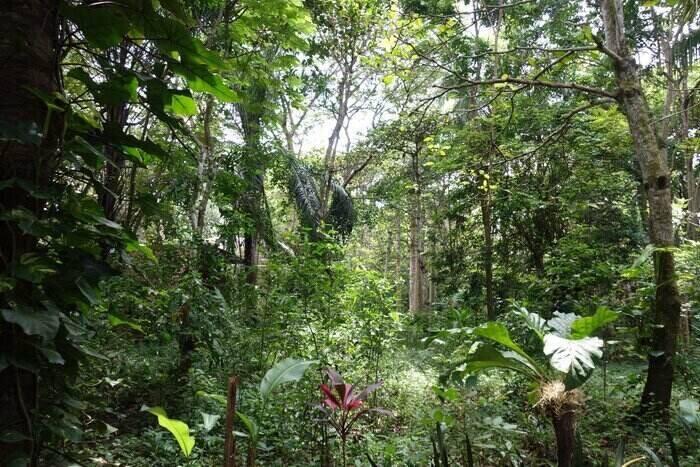 You don't always know who you will end up volunteering with. You could get lucky and meet amazing people and have a great time with them. Or you may be placed with volunteers that are difficult to socialize with.
Daily chores during volunteering:
We helped the place run in various areas of activity. There is always a lot of work to do. Whether it is feeding the animals, or keeping the place clean.
Volunteering tasks actually start at six in the morning. There are breaks, but the work can be physically demanding, at times discouraging but also fascinating and special.
In the morning, you prepare and give the animals food and water. Later in the day the tasks can change. Each staff member is responsible for something else, and the volunteers assist them. There are maintenance and cleaning jobs like: cleaning paths and animal cages, clearing leaves, painting fences and helping with animal care.
Those who have been there for a long time and know enough about the place can also guide tours.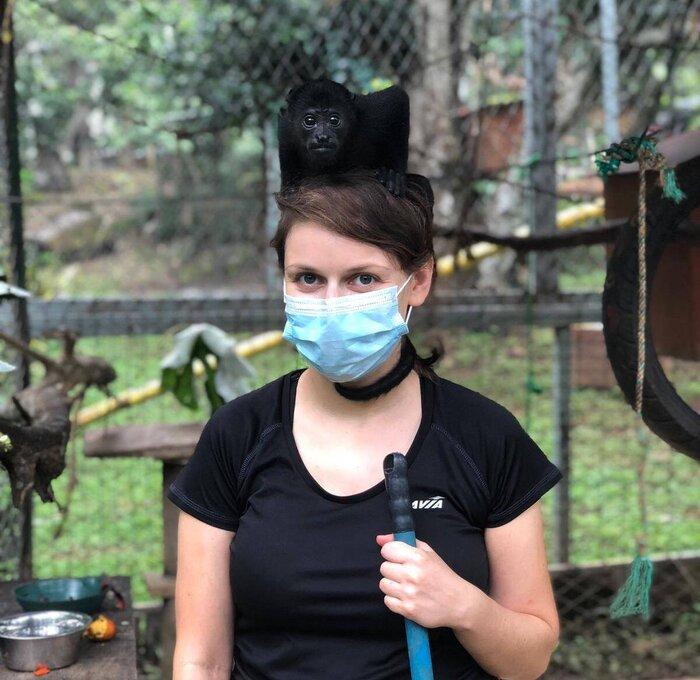 Would I recommend to other people to volunteer abroad?
Absolutely! It's a very special experience. Just being in this extraordinary place, is truly unique.
Types of people the volunteering abroad experience suits:
People who are givers. Those who are looking to contribute to others and have special experiences that they would not experience as regular tourists.
Volunteering in a foreign country can expose you to other cultures and customs and can allow you to meet people from all over the world and form interesting friendships!
Do your research in advance
I would say that it's important to choose the volunteering that suits you personally. Some people won't enjoy what I did, and the other way around. There is a variety of programs you can take part in. From helping underprivileged children to teaching English. The possibilities are almost endless!
By the way, your truly, the owner of the blog you are now reading (Adi Ben Ezer) has also volunteered with animals in Costa Rica, in a different organization to NATUWA. You can read about my experience of volunteering in Costa Rica here.
_____
"Volunteering abroad taught me so much about how similar people are – day-to-day life may look different for people around the world, but at the heart of the matter, we're all the same and want to same things. It made me much more empathetic to those close to me and far away." (Carley Rojas Avila, U.S.A.)
Volunteering in Ecuador: empowering local communities
Carley Rojas Avila, owner of Home to Havana travel and digital nomad resources, originally from the US, volunteered in local communities empowerment projects in Ecuador. She met her now husband there.
View this post on Instagram
Carley and her husband Jose'
Name of Organization: Manna Project International (Central America)
What the volunteering entails: teaching English and supporting local community centers for underprivileged populations.
Does it cost money to volunteer? Yes. Food, accommodation and emergency insurance are provided in return.
About Carley's volunteering experience abroad:
After graduating from university, I headed to Quito, Ecuador to volunteer for a year with Manna Project International for what would be a life-changing year of volunteering.
I also met my husband while volunteering abroad! Opening myself up to new experiences opened my horizons and led me to where I am now, continuing to share with others about the value of travel and cultural exchange.
My reasons for volunteering:
I had studied abroad in college in Buenos Aires, Argentina and was able to travel extensively in Latin America before and during my semester abroad. I knew I wanted to work abroad after graduating from college, and having visited Ecuador during my travels, I knew it was a place I wanted to experience even more.
What my volunteering included:
As a volunteer, I worked in guiding and implementing a variety of the organization's programs. I worked on organizing and operating the local community center and library, including growing its impact, as well as working on implementing programs like English classes for children and adults, small business development classes for would-be entrepreneurs, and partnerships with local schools.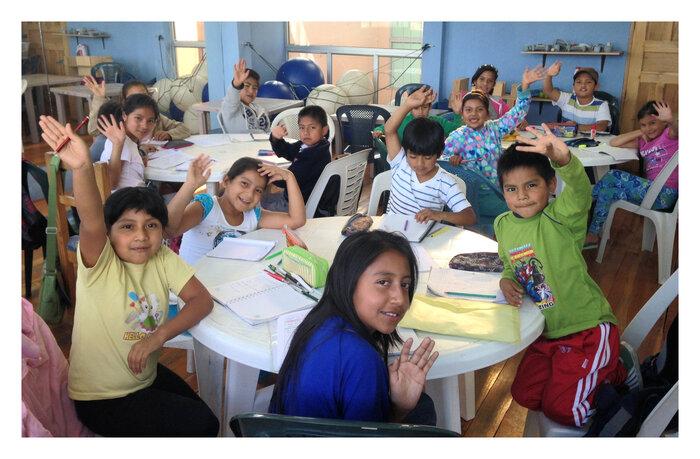 Local children in an A Manna Project English teaching class
Length of volunteering:
I volunteered for one year! I stayed and worked with the same organization in a paid position for an additional year after my volunteer placement ended.
What I learned from the experience:
Volunteering and living abroad for two years taught me so much about myself, and showed me that I can thrive anywhere I am… Living just outside of Quito, I got to know the best things to do off the beaten path in Quito really beginning to feel at home in a place that was foreign to me. There is so much to see in Quito, and throughout Ecuador, that just getting to know and experience this incredible country for an extended period of time was a life-changing experience.
Things I found challenging about the volunteering:
One of the challenges that I encountered was that I needed to constantly push myself outside of my comfort zone while there. Even when volunteering abroad, you won't just suddenly master a new language, understand all local customs, and make meaningful relationships unless you work at it.
Working in an organization with many other volunteers from outside of Ecuador, it was easy to form relationships with them rather than spending time in the community with Ecuadorians and forming local relationships.
However, reaching outside of my comfort zone and spending time in the community was consistently the most meaningful part of my experience.
Would I recommend volunteering abroad to others?
I would absolutely recommend volunteering abroad to others!
Even if you just have a short period to time to volunteer, it can be a fantastic way to see a new part of the world while giving back to communities in need. Make sure that you have a strong understanding of the community impact of the organization and its' purpose, as not all volunteer organizations make the impact they claim to.
Whom it is suitable for:
Volunteering abroad in college or after college is often common, and it seems to be easiest to find volunteer placements for volunteers in this age range. However, there are ways to get involved as a professional as well, and volunteering professional skills can be a way to make significant impact in an organization and the community it serves.
_____
"Honestly it's always the people who touch me the most when I volunteered. I love the camaraderie with my fellow volunteers and how welcoming the local communities are despite all the hardships they have been through. Every meal prepared by a local homeowner or a small gift given as a gesture of appreciation is a cherished memory." (Thea Wingert, Canada)
Volunteering in Puerto Rico: supporting victims of the 2017 Hurricane Maria
Thea Wingert from Alberta, Canada volunteered with her husband in Haiti and Puerto Rico to support victims and natural disasters.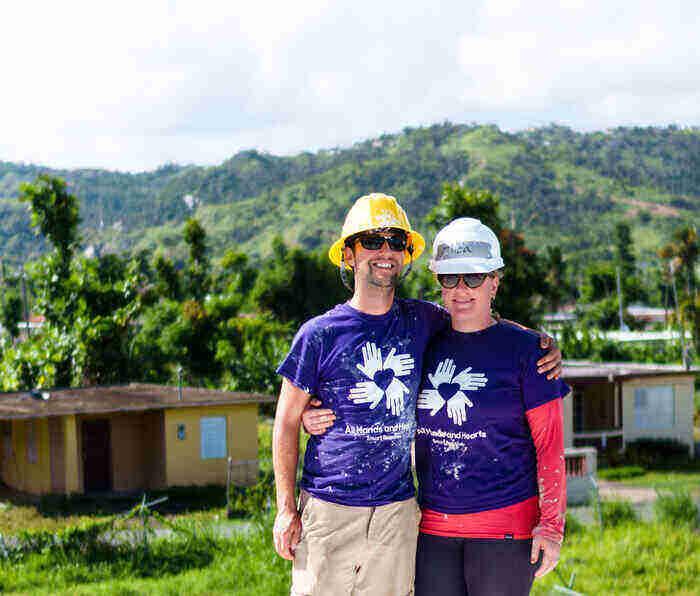 Name of Organization: All Hands and Hearts
What the volunteering entails: Rehabilitation of homes of people affected by natural disasters around the world.
Does it cost money to volunteer? No. Free residence accommodation provided. Meals provided on days of volunteering.
About the volunteering:
The organization we volunteered with, All Hands and Hearts partners with local communities to put volunteers to work helping out people who are suffering in the wake of natural disasters. I wanted to volunteer with them to offer support to victims of the 2010 Haiti earthquake and 2017 Hurricane Maria in Puerto Rico.
What the volunteering involved:
All Hands and Hearts volunteers are put to work in a variety of ways depending on what the local community needs the most.
In Haiti for example, most people worked at removing rubble from people's crumbled homes so that they could be given a transitional shelter. Whereas in Puerto Rico, many volunteers worked at repairing and resealing hurricane-damaged roofs, windows, and doors, while others were put to work doing mold abatement.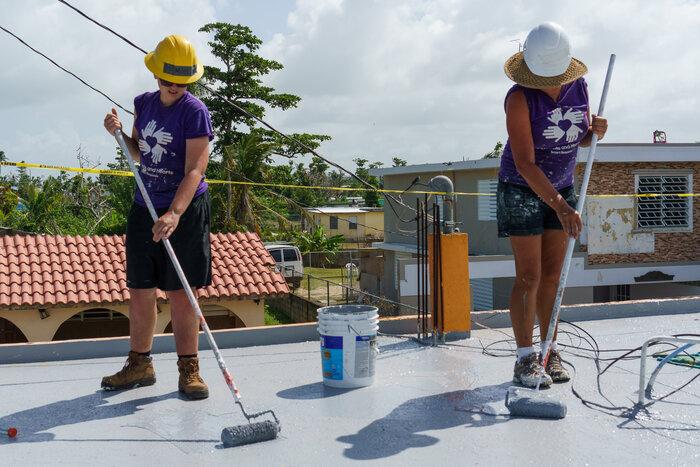 Length of volunteering:
During each stint, I volunteered for a two-week period but people may volunteer for longer or shorter lengths of time depending on what the project's needs are.
What I learnt from the experience:
That there is joy and learning to be experienced in helping others. Even though volunteers are working in terrible circumstances, such as amid earthquake debris or in a moldy, water-damaged home, they find a way to make the work fun and form meaningful relationships with the locals they're helping.
The challenges of my volunteering:
The work can be very physical and hard on the body, especially when it's in the tropical heat.
Would I recommend volunteering abroad to others?
Absolutely, it's a great way to help people in need and make some new friends.
Whom it is suitable for:
The beauty of volunteering with All Hands and Hearts is that it's suitable for almost anyone!
People who are skilled in construction can be put to work building schools, while those who have fewer technical skills can be put to work doing other tasks such as clearing rubble, painting, and repairing roofs.
Read more about the adventures of Thea and her partner Philip in The Zen Travelers blog.
_____
"I learned not to be afraid of difficulties, not to idealize immigration and other countries, work with people from different cultures, religions, and backgrounds in foreign languages, and enjoy volunteering and helping." (Sasha Naslin, Moldova)
Sasha Naslin from Moldova, of The Alternative Travel Guide volunteered at the European Voluntary Service  & European Movement in Belgium
View this post on Instagram
Sasha Naslin
Name of Organization: European Voluntary Service
What the volunteering entails: The organization allows people aged 18-30 to volunteer and live in Europe for a period of up to 12 months in order to gain experience in non-formal education and cultural exchange projects.
Does it cost money to volunteer? No. The organization funds the costs of board, accommodation and travel.
What led me to volunteer there:
Before this volunteering project, I was active in the NGO sector and even created a youth organization. I discovered this international volunteer project and wanted to become part of this program to live in a new country for some time and at the same time do something useful.
What I did during the volunteering:
Helping to organize youth, social, educational, and cultural projects.
How long I volunteered for:
9 months
What the volunteering experience taught me:
This volunteer project taught me how to adapt to new conditions and a new country. After this 9-month experience in Belgium, I lived in several more countries.
I learned not to be afraid of difficulties, not to idealize immigration and other countries, work with people from different cultures, religions, and backgrounds in foreign languages, and enjoy volunteering and helping.
What was the most unforgettable experience you had there?
The most valuable experience was living in a new country, in a special country like Belgium. Because Belgium, and especially Brussels, where I lived, are very international and multicultural.
Interacting and working with people from the most diverse backgrounds has positively affected me. We have organized youth projects and cultural events. It was an exciting and invaluable experience. In addition, I learned a lot about Europe, visited all the European institutions, and even met Herman Van Rompuy, the first permanent President of the European Council.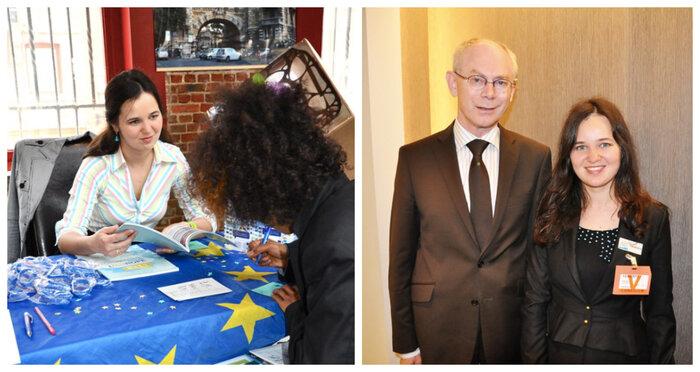 Thing I found more challenging during the experience:
The main difficulty for me was the language barrier. My French wasn't good enough to work, write emails, answer phone calls, and organize events and conferences.
Besides, in Belgium, the second official language is Dutch, which I had at zero levels. In the office, my colleagues spoke two languages, so I dropped out of conversations in Dutch. But since I took language courses and practiced a lot, my French quickly improved, and I picked up some Dutch.
In conclusion:
I'd like to thank to Lucy, Carley and Thea for sharing their international volunteering experiences ! I appreciate their willingness to divulge both the positive experiences, as well as the less than glamorous challenges. It is heart warming to find out that such positive people like them exist out there.
Volunteering abroad is not for everyone. It can involve rudimentary conditions, and exhausting, challenging, less than glorious mundane tasks. But at the same time, if you chose a program that is right for you, as you can see from the experiences shared by the volunteers in this post, it can definitely be a worthwhile life changing experience.
It is also a great way to make a difference and experience self development. It can be an opportunity to learn about local cultures and customs, in ways you cannot experience as a "regular" tourist.
Side note: during the times of Covid please consider travel guidelines to keep safe and healthy. Until the pandemic is under control, if you would like to volunteer online from your home, here are some suggestions.
Have you volunteered abroad? If so, how was the experience for you? Let me know 🙂