Dubai has some of the world's most jaw-dropping architectural landmarks, gigantic shopping malls, and mostly, the best theme parks. But there is more to Dubai besides above. Don't get it wrong; it's definitely a breathtaking experience to wander the Dubai Mall, visit IMG Worlds of Adventure, spend a full day at Dubai Parks and Resorts and go on a dhow cruise. But for all those who wish to retreat from Dubai's usual attractions, I have compiled a list that includes some of the lesser known things to do in Dubai.
1. Enjoy nature at Dubai Miracle Garden
To absorb the best of natural scenery, you don't have to get away any far. Just visit Dubai Miracle Garden which is a few minutes' drive from the city centre; it's the world's biggest natural garden spanning over 72,000 square meters. Encircled by more than 45 million lively blooming flowers all over, it forms one of the most unique sights in the middle of the desert. Yes, you'll get to see here a wide smorgasbord of floral species and specialties arranged in almost all patterns, shapes, size, and themes imaginable.
2. Go on a Sunrise Hot Air Balloon Ride
Desert safari is not the only way to appreciate the unblemished Arabian Desert; instead take a sunrise desert safari! This gives you the rare chance to soak in the magical beauty of the desert wonderland from the sky. Float in the air as your hot air basket gently lifts you above the protected landscape of Dubai Desert Conservation Reserve (DDCR) where you'll get to glance into the region's indigenous desert flora and fauna.
3. Try Skiing in the Desert
Dubai may be a desert city with year-round sunshine, but that doesn't mean it skimps on icy adventure. Yes, if you want to take a break from its searing outdoors or wish to escape to the coolest of its kind haunts, Ski Dubai is one place that is top on this category. Found inside Mall of the Emirates, it's the world's third largest indoor ski resort and the first of its kind in the whole of the Middle East. Filled with tons of snow during any part of the year, this is where you can enjoy skiing and throw snow regardless of you visit here in winter or scorching summer months.
4. Get wild at Aventura Park
Dubai is an extraordinary adventure playground for nature lovers. And you can experience it right in the middle of the city. Just head off to Mushrif Park where you can spend a day at its Aventura Park that lies amidst the natural ghaf woodland; this is a fun and action-packed destination for thrill-seekers of all age groups.
From tree climbing, rope swinging and zipline courses to the extreme activities such as Tarzan's Jump and surfboarding through trees, there are over 80 challenges across its diverse circuits like Rangers, Explorador, Aventura, and Thriller.
5. Catch a show at Dubai Opera
This is one of the attractions which most people skip or overlook on their visit to Downtown Dubai. Designed to resemble a traditional Arabian dhow, this magnificent structure has hosted a spectrum of ballets, operas, and concerts since its opening in 2016. So it goes without saying that it's one of the best places to take in the best in the performing arts. Even if you're not specifically a fan of these sorts of entertainment, it's still worth a visit the Dubai Opera for its magnificent architecture, amazing seating style and most of all, its extraordinary location at 200-hectare Opera House District, which is off Sheikh Mohammed bin Rashid Boulevard.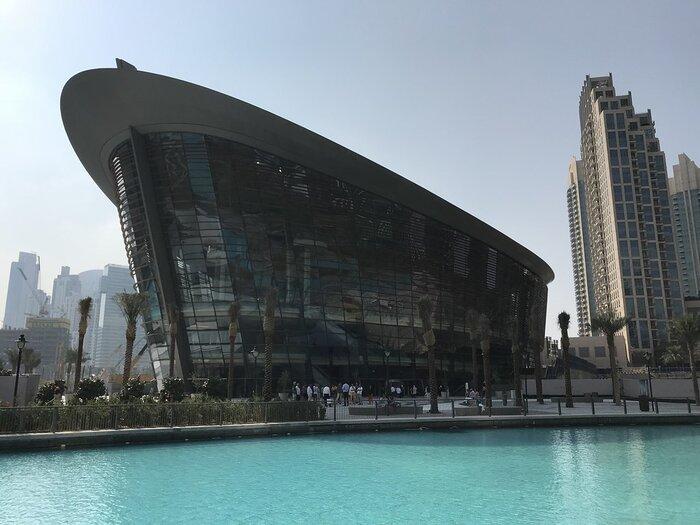 6. Stroll down Al Bastakiya Quarter
Al Fahidi Historical Neighborhood, also known as Al Bastakiya Quarter, is where you can travel back to Dubai's past. But, no matter you're a history buff or not, you'll adore this quirky yet unobtrusively quaint part of Dubai. However, don't think that this is miles apart from Dubai's city centre. This is very much a part of the city's prime areas and makes for a great place to enjoy a relaxed stroll through its narrow lanes, ancient sand-colored structures (topped by traditional wooden wind towers), intriguing museums, and one-of-its kind art cafes and galleries.
View this post on Instagram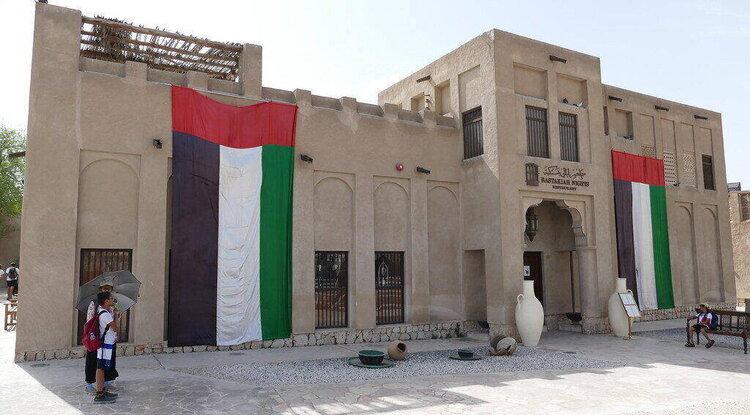 7. Watch the brand-new Palm Fountain show
There is something new to admire on every Dubai trip. And this time when you get your Dubai visa approved and sit down to put together your checklist, don't leave out this newest as well as the grandest sight. You may be aware of Dubai Fountain Show outside of the Dubai Mall, but the new fountain at the Pointe on the iconic man-made island of Palm Jumeirah is its step-up version. It's not only the world's largest choreographed fountain show, but also the region's first and only colored show. So all we can say is that this extravaganza of water, light and music is a sight to behold with its fantastic location and unique theme.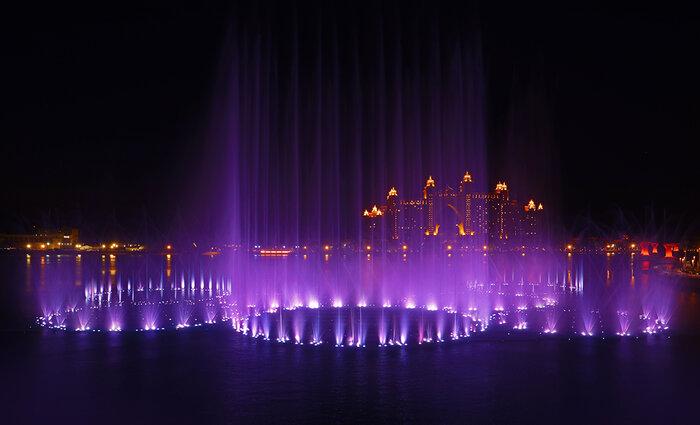 8. Discover Dubai Safari Park
Opened in 2017, Dubai Safari Park continues to be one of the region's hidden gems. Most people write off a visit considering it as a mere zoo. Contrary to this belief, this is a sprawling 119-hectare eco-friendly wildlife centre which is a safe abode to more than 2500 animals brought from all over the world. Divided into four sections (Asian Village, Arabian Desert Safari, Explorer Village, and African Village), this gives you the opportunity to see some of the most distinct and mightiest inhabitants in a setting that mimics their natural habitat. A must-do for adventurists is the exhilarating drive-through experience which brings you to close to some of the most ferocious and amazing animals like tigers, cheetahs, zebras, monkeys and hippos to name a few.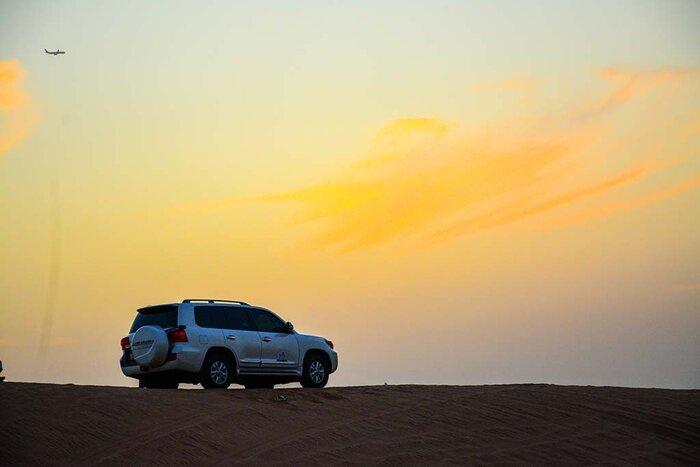 9. Experience bargain shopping at souks
Be it to strike a chat with meet Emiratis, purchase the most authentic Arabic souvenirs or simply want to support the region's local business community, a visit to Dubai's traditional bazaars, locally known as souks, is highly recommended. They are dotted across the regions of Old Dubai, mainly Deira, Bur Dubai and Dubai Creek areas. This includes Old Textile Souk, Perfume Souk, and Spice Souk.
If you prefer not to visit all of them, make sure that you at least make a stop at Gold Souk. As apt as its name, this souk is fully clad in gold with its hundreds of thousands of shops selling the most incredible and extraordinary jewelry pieces.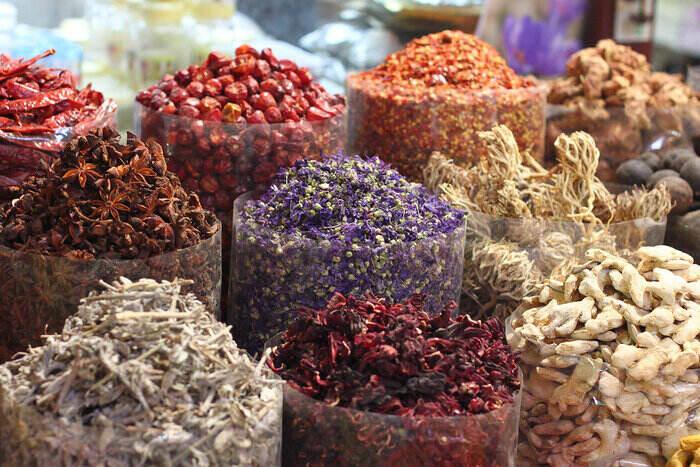 Whether it's your debut Dubai trip or has been here countless times, the above Dubai things to do which are a blend of mainstream, newest, and unusual experiences will promise you a holiday like no other.
How to get from the Airport to Dubai
_____________________________________________________________________________
Things do to in Dubai, UAE is written by Neha Singh.
Neha is a travel blogger who enjoys traveling, meeting new people, and learning about the local culture and food. She is always looking forward to visiting new places and likes to play tennis in her spare time.
You may also be interested to read about The Ultimate Attractions in Marrakech