Marrakech also called the "Red City"  in Morocco is simply captivating
It boasts a rich history, fascinating markets, delicious food, a multifaceted human landscape and a combination of the old and the modern world.  Once you reach the city, it is definitely easy to see what it is about it that captures the hearts and minds of so many people.
Wondering what there is to see and do in the city?
Here are some of recommendations about Marrakech's top attractions:
Carpets, spices and tales: shopping in Marrakech
Gema El Pena Market
Definitely the most famous shopping experience in Marrakesh and for a good reason. This Marrakech attraction is located in the symbol of the city and its beating heart – Gema El Pena Square, it certainly lives up to all the hype.
Here you can walk for hours in the alleyways that offer everything. Food, ceramic and copper-ware, skins, clothing, and authentic Moroccan rugs, jewelry, perfumes and spices. But not only goods will catch your attention. Expect to go past jugglers, real live snakes, magicians and monkeys cuffed in chains for selfie needs for a small fee (which as an animal over was terrible for me to see). Not recommended for the faint-hearted.
At night, the atmosphere becomes even more surreal and mesmerizing in the large square of Gemma El Pena. Then there are fortune tellers and storytellers.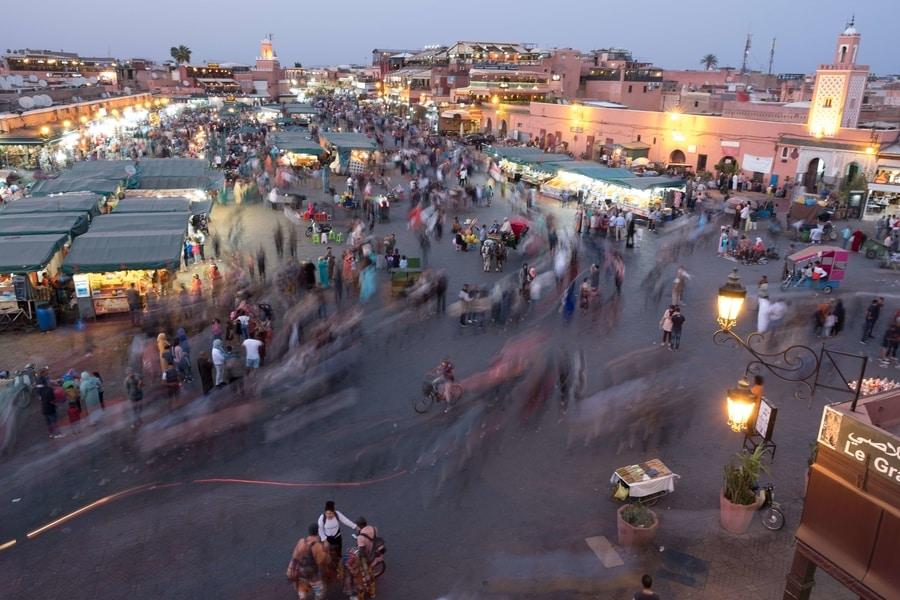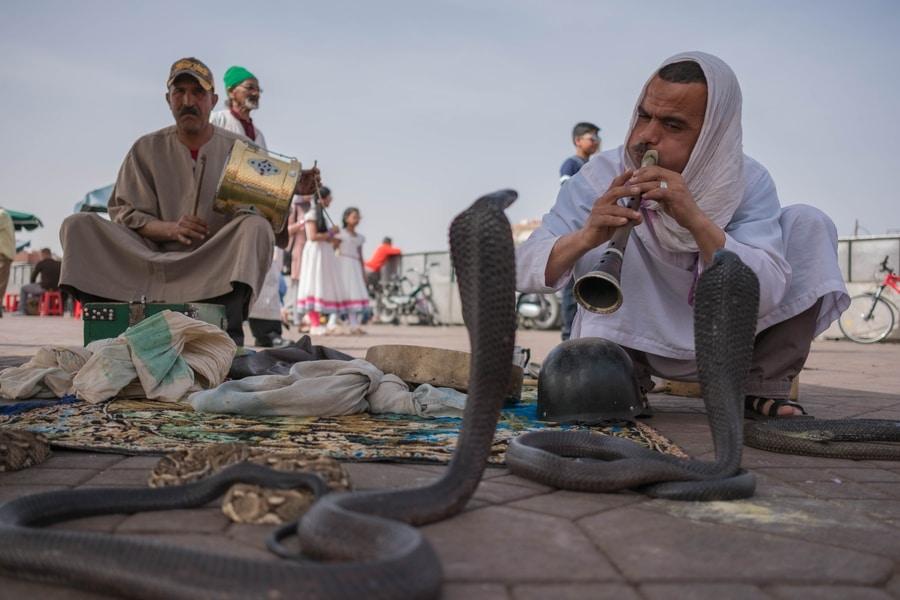 Dr. Hassan Fillali's Spice Pharmacy
Morocco offers a wealth of quality spices. The famous pharmacy of Dr. Hassan Fillali were were taken to had a shrewd saleswoman / stand up artist who sold us in fluent and funny Hebrew potions and spices as "natural remedies" that we didn't even know we needed, at overpriced prices. Real saffron, eye creams and natural lip balms which I haven't used at all upon coming back home as is often the case. Do you also often come back home from travelling and say to yourself, "Now why did I buy that? What on earth was I thinking". But the buying experience was very entertaining.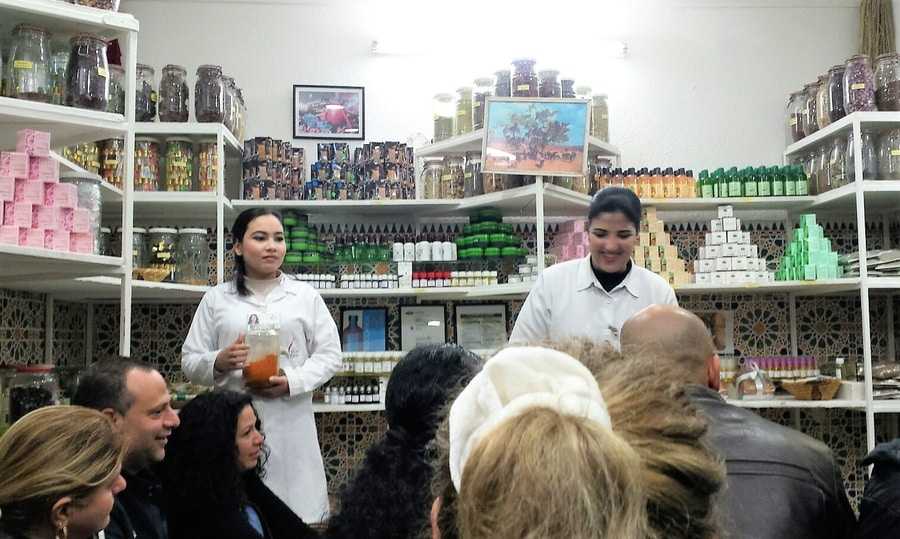 Riyadhs, boutiques and luxury palaces: the hotels in Marrakech
In Marrakech you will find some of the best and most prestigious hotels in the world, favored by celebrities and royalty.
There are also mansion-style hotels, water park resorts, and even small, intimate boutique hotels in the Old Town (Medina) at affordable prices, with ornate interior courtyards.
The architecture of many of the hotels is striking. Some built like ancient estates, influenced by the Moorish and Art Deco styles.
What is certain is that these hotels offer a great photo opportunity. The hotel I stayed in was similar to any standard modern hotel in Israel. The only element that gave a hint that I was in a very different country was a notable gallery of images of the King of Morocco over the years who looked kindly at the lobby guests.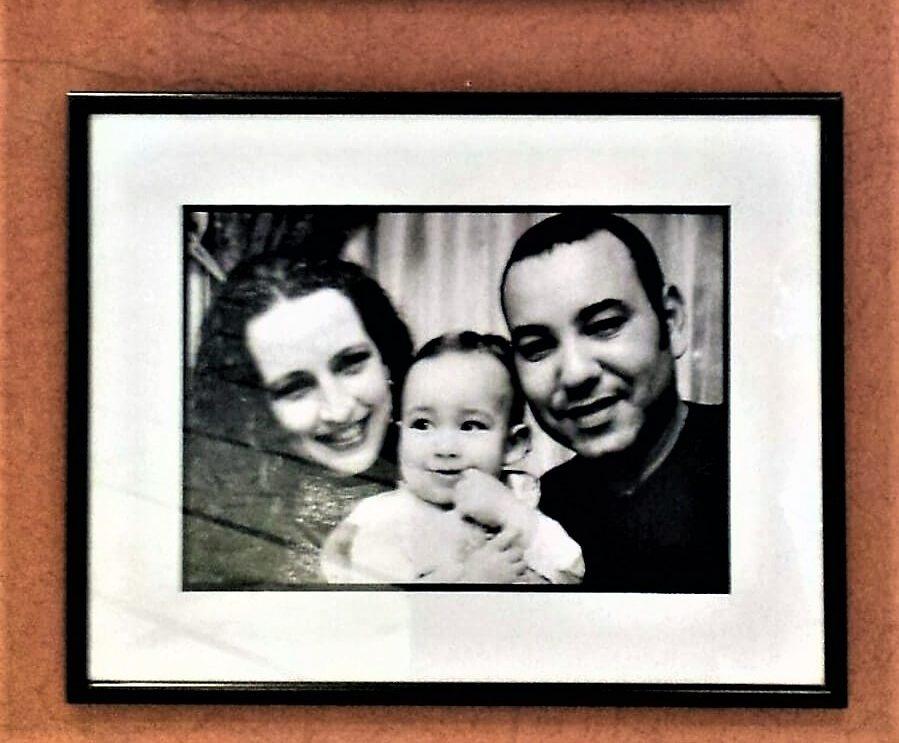 Entertainment shows with heartfelt hospitality: Night life in Marrakech
Despite being a Muslim city, as tourists it is not a problem to buy and consume alcoholic beverages. The local guide whom we traveled with said that Marrakech has a magnificent and spectacular night scene, with prestigious nightclubs graced by top-notch DJs from around the world.
Personally, I didn't get to experience the lively nightlife of the locals. But I understood from fellow travelers who went out to the clubs that the parties lasted until the following morning.
Chez Ali Show
Instead of clubbing, I was taken to a spectacular colorful tourist folklore show called "Chez Ali". The show which is located in impressive 1001 nights décor grounds a combines dance, traditional costumes, horse acrobatics and gun shots (quite odd, I know). By the way, the horses in Morocco are some of the most beautiful and noble-looking I have seen.
Our local hosts led us into the show grounds in fancy carriages. They threw rose petals at us and generally tried to give us the feeling that we were very welcome. The show included a meal and Moroccan tea served in huge tents. If you are looking for an authentic experience, here is not the place to find it.
Moroccan Hafla
The next night I attended a Moroccan Hafla (social gathering party). Another touristy entertaining show, on a smaller scale.
It entailed a belly dancer whose glamorous days seemed far behind her. She danced in minimal clothing on the club floor where the majority of the crowd were male. An elderly and toothless Berber in excellent physical shape, danced energetically and flexibly dropped his body to the ground to the sound of traditional drums.
The crowd was whistling and clapping with the joy. The singer stood proud, dressed in a fancy old fashioned suit and tie and he sang Umm Khultum songs to us. At one point in the evening, a group of old women cornered me. They dressed me in fancy traditional bridal clothes, lifted me on their shoulders and made me take part in an enacted a matrimonial ceremony. I was worried that they would collapse from my weight, but the ceremony went on peacefully, with no physical damage to the old ladies, as far as I could see. The touristy evening was a show aimed at western tourists. But here, too, the hosts seemed to take make the greatest effort to ensure that we enjoy the experience.
High in calories and tasty: the food in Marrakech
The Moroccan food in Marrakech is not unlike the Moroccan food I am familiar with in Israel. The tastes are a little different, at least in my unqualified opinion. Traditional local food is not for those who are counting their calorie intake. From the "Sfinge" donuts served at breakfast with honey and butter, to lamb and vegetable couscous in a Tajine for lunch or dinner. There are also the pastry cookies alongside mint tea poured from high above through tall ornate metal kettles with narrow mouthpieces.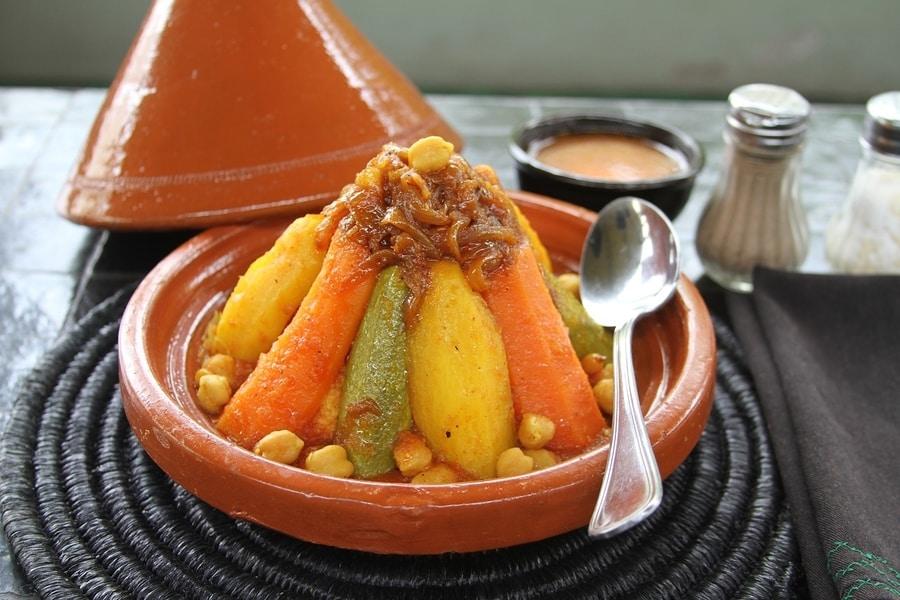 The Jewish Quarter, Mosques, Palaces and Gardens: The Architecture in Marrakech
The Mellah neighborhood
South of the Great Square is the Jewish Quarter called the "Mellah" where Jews have lived for centuries. Today it is a Muslim neighborhood with a poor socio-economic population living in it. But the facades of the unimpressive houses in the neighborhood keep secrets. If you open the small doors of renovated buildings, you will find beautifully designed interior courtyards of spacious houses that cannot be seen from the outside. An moving experience for me was visiting the ancient synagogue "Al-Azama", which originally established by Jews deported from Spain back in 1492.
I was told that Marrakesh's magnificent Jewish community only numbers about 200 individuals toady.
For all its historical and photogenic significance, the Malach was the only place in town where I felt a less safe. My recommendation is to walk in the alleyways in daylight, if only for your own personal sense of security. When I stopped to take pictures right before sunset, the local youngsters who stopped their bikes and stared at me made me feel uncomfortable. In my mind I was getting ready for the possibility that that were going to rob me and was glad to continue on my way.
The Kutubia Mosque
Wherever you go in Marrakech, the Kutubia Mosque will always tower over you. The Andalusian-style ornamented mosque was built in the 12th century and rises to a height of about 77 meters.
No wonder that he is seen from a distance and has become a symbol of Marrakech. Its name is taken from the book fairs held under it and it can accommodate up to 20,000 worshipers. The gardens around it add to its charm.
If you're walking in the gardens, get mentally prepared for a group of Berber men dressed in a traditional colorful traditional outfits, who will try to get you to take pictures with them for tips.
One of the must-see places in Marrakech is the La Bahia Palace. This palace was erected in the 19th century by the ruler of Marrakech where he lived with his wives and mistresses. The beautiful palace was built with Andalusian influences. One cannot help but admire the delicate mosaic decorations, the craftsmanship, the marble work and the carved ceilings. The courtyard is a great place to take a selfie photo of the new shoes you purchased in the market, against the backdrop of the intricate floor mosaics.
Of course, not everything is historic structures in the city. If you drive through the new areas of the city you will see neighborhoods made up of luxurious modern villas in pinkish hues. Such is the city of Marrakech, a fascinating combination of an old-new world.
Green landscapes: An exit point to the Ourika Valley
If you want to take a break from the city in favor of the countryside, Marrakech is a departure point to the beautiful and lush Ourika Valley. The beautiful valley overlooks the High Atlas Mountains that boast the highest peak in Morocco, Mount Toubkal.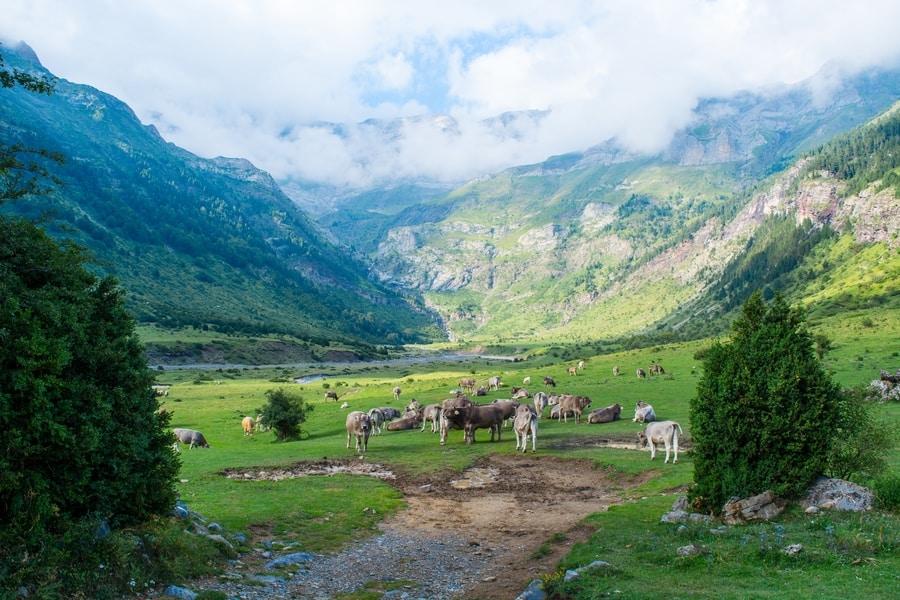 On your way through the landscape that is full of rivers, you are likely to stop at Berber home. You may be impressed by simple authentic way of life that is zealously guarded by them. When you stop, you can take a single photo, that will show all in one frame: a camel, hilly forests and snow-capped peaks.
Try uploading the photo to your social networks and ask where it was taken. There are slim chances of anyone will be guessing correctly. Because who would believe that such landscapes exists, in Morocco.
The ultimate attractions in Marrakesh originally appeared in Hebrew in Passport Magazine (by PassportNews), in Globes Newspaper.
It seems like you are interested in exotic destinations. Perhaps you may want to read about Zanzibar, the Spice Island.