Zanzibar is, for me, far more than an exotic archipelago with some of the most beautiful beaches I've been to in my life. From the first moment we landed in Zanzibar, there was no denying. We've reached a different destination to the typical western sun-soaking retreat.
Sure, as someone who grew up in Africa, I'm definitely prejudiced. But I'm sure many would agree that Zanzibar has a unique mix of influence from India and Africa, and possibly some visual motifs from One Thousand and One Nights Tales. Cows with humps, exotic spices, pristine nature, turquoise water and Muslim Africans from different tribes that have mingled over the years are just part of what will greet you upon arrival.
Impressions and insights from Zanzibar (or, the heavy part of this post)
Want to read what to see and do and see on the island? Skip directly to Part B of the post.
Back to the 1980s
The driver who picked us up at the airport greeted us with a minivan / upgraded pickup truck. The van was equipped with a "sophisticated" sound system (NOT) with a variety of cassettes (yes, I repeat, C-A-S-S-E-T-T-E-S, the ones with the coils). The repertoire of the best hits of the 80s was there in all its glory. From "Lady in Red" to "Karma Chameleon." We quickly realized that we had been landed into another time-zone.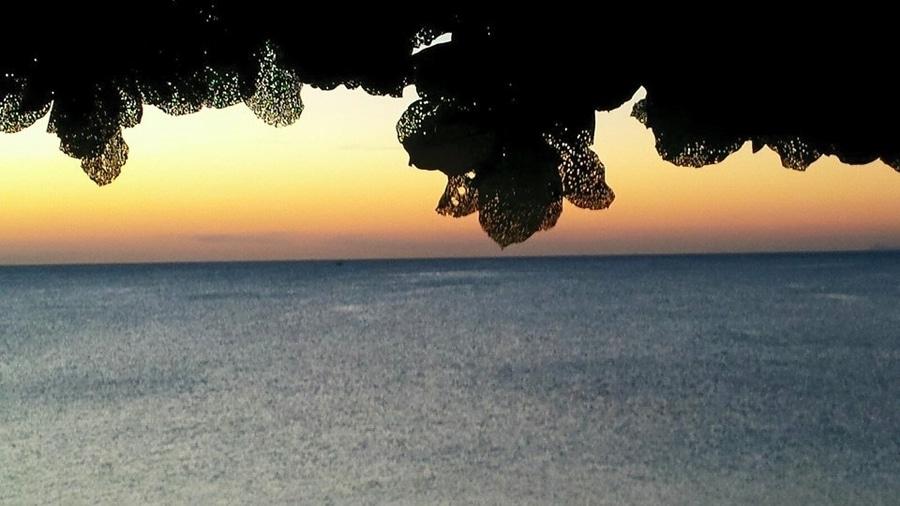 P–A-T- I- E-N-C-E
The pace of life in Zanzibar is different. Some roads can be rocky and there are traffic blocks where officers might imply, with a friendly handshake, that if you wish to continue on your way, it is advisable to slip a little "baksheesh" into their hand. The Airport was also not an easy experience for us. When awaiting to check in for departure back home, there was no conditioning, and the building was jam packed. Our suitcases were weighed by manual scales that looked as if they've known better days – weighing agricultural produce! All that remains is to smile and breathe deeply. Because visiting Zanzibar is worth the relative discomfort. Really!
The people (or why I felt like a privileged tourist):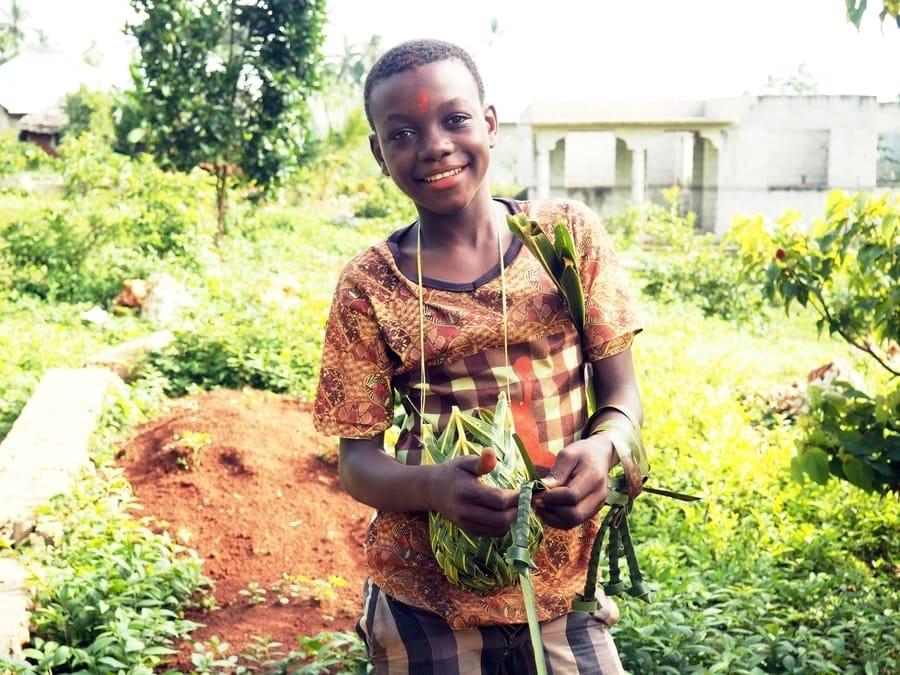 People in Zanzibar touched my heart. In the resorts areas, we were greeted with a broad smile and "Jumbo" (hello). As we walked along we they called after us "Pole, pole" (meaning slowly, slowly) as well as "hakuna matata" (all is well).
Some of the people that became etched in my heart and mind:, without intention:
The young resort representative, David: Who also worked as a school teacher in the nearby village.
When he agreed to accompany me to the turtle farm in the nearby village, he was not impressed that I was at that time in a senior management position in television.
In fact, he didn't really know what cable television was, and didn't care either. He openly told me anecdotes about his family as if we were old friends. When I didn't have enough cash to pay for handcuffs I wanted, although he was living off on a minimum wage in a third world country, he pulled out his meager wallet without hesitation and paid for it. Of course I paid him back as soon as we returned to the hotel.
The women who collected seaweed on the beach for a living:
The look they gave me when discovering that that I had photographed them was awful. Could they have believed that the camera was stealing the soul from them? I didn't know that the locals, and the older generation in particular, didn't like being photographed. The frame just asked me to perpetuate it. And when I clicked it was too late. So don't be like me. Be kind and civilized and ask for permission in advance, or don't take photos of Zanzibar local folks at all.
The Masai tribe guards:
They are legendary, tall and impressive. They stand on one foot for hours in order to develop endurance while wearing traditional red woven fabric. But even the warriors of one of the most famous tribes in Africa need to make a living. The hotels import them from Kenya and Tanzania to serve as guards. They may also be there for decorative touristy purposes, but just to be on the safe side, we made sure we did nothing to upset them.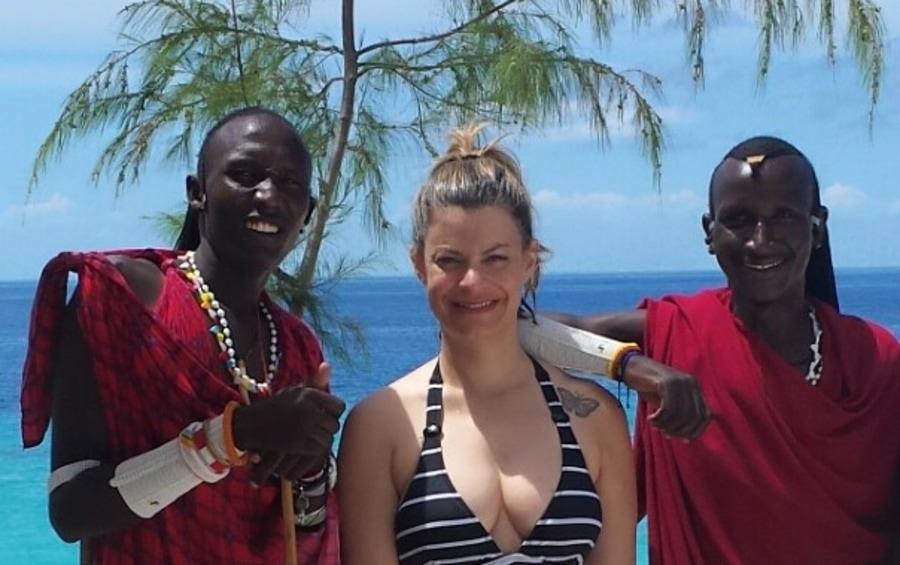 Poverty
Alongside the impressive grandeur and luxurious hospitality at the highest levels, there are villages where there isn't a permanent supply of sufficient drinking water or electricity. David told us that when the drinking water in the common taps on the street stops, trucks pass through the village and deliver gallons of semi-brackish water. The local children live in material poverty. When we came across them in the villages they were smiling and happy to get pencils from the Italian tourists who arrived equipped with stationary they had packed for this purpose in advance.
Zanzibar: Recommended things to see and do in the beautiful island (or, the light part of this post):
1. Nungwi Beach
Located at the northernmost part of the island, it is said that Nungwi beaches are the most beautiful on the island. Strolling through the gleaming white sands feels like walking around in a dream, a postcard, or any other cliché of a beautiful vacation you can imagine. It's all true. Strolling around the beach you will come across fishermen preparing for sailing in traditional handmade wooden Daw boats. The design of the Daw boats has not changed for centuries.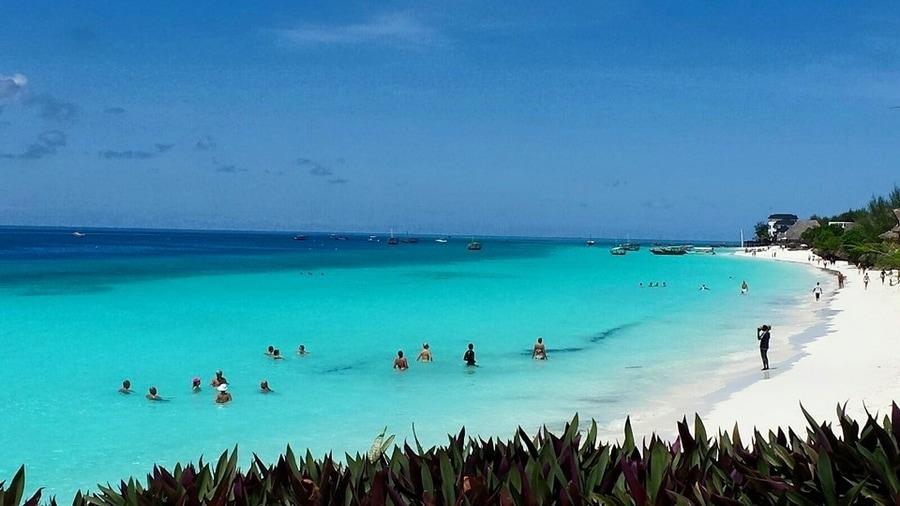 2. Accommodation: hospitality fit for royals
One of the best decisions we took, was choosing the Royal Zanzibar Beach Resort for our accommodation. The bedroom we were assigned was the size of my entire apartment in back home. It felt like a small mansion in from the film "Out of Africa." There were had heavy wooden canopy beds, stylish curtains and nets. In the bath there were handmade natural toiletries, made from a wonderful spice blend of cinnamon, cloves and natural oils.
Located on a beach with perfect turquoise water the Resort had an infinity pool and a pool with an alcoholic bar located in the middle of it. The hotel restaurant serves fresh, varied dishes with surprising blends of exotic spices. We also overheard daily staff briefings being held on how to constantly improve service and hospitality standards. It was refreshing to see how much they cared about maintaining the high standard and satisfaction of the guests.
3. Safari Blue and the Vanishing Island:
Take a daily tour (called "Safari Blue) with Dow Boats. The highlight of this tour for me was the "Vanishing Island". This island is actually a strip of a sand dune in the middle of the sea. During low tide it is visible, while during high tide it "disappears" from sight. And it happens fast. Make sure with your guide that they take you there during the right timing or there will be no place to stand on the island due to the large amount of boats during "rush-hour".
Do snorkeling, watch the clear water between the rock tabs and mangrove trees and feel like you're in a magical movie.
4. Jozani Forest and the Red Colobus Monkeys
Not really a forest, more like a grove with a few monkeys that are endemic to the island and in my humble opinion pretty saddening to watch them like in a small safari. But still, if you love nature and unique wildlife, visit Jozani Forest. Another item to tick off on the checklist.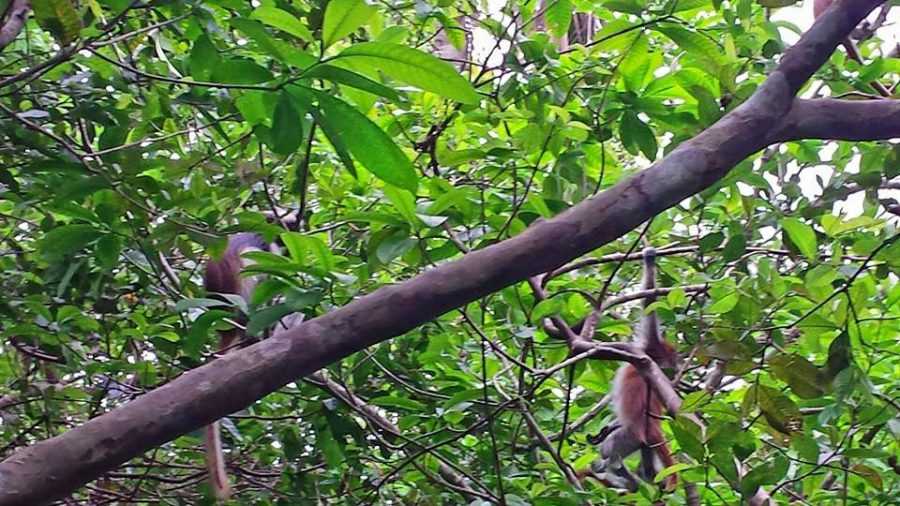 5. Spice Farm Tour
An interesting place to see how the spices that star in our home kitchen grow in the wild. For example, did you know that cinnamon is actually a tree bark? That there is no such thing as red and black pepper, but their color depends on the timing of their harvesting? And what do the flowers from which the world-renowned perfumes are made look like in nature? According to our guide, the farm we visited was a cooperative settlement that jointly grows and markets the produce of the spice plantations. We were delighted to buy from them at the end of the tour, a selection of spices packed in carved wooden trays in the form of the traditional Daw boats. I recommend buying some at an attractive price at such farms, knowing that the money is really going back to the locals.
6. Sea turtle conservation farm
Yes, they swim in murky water, they are slippery and slightly repulsive, but the visit to the marine turtle conservation farm Mnarani Aquarium was fascinating. The local guide told us how sea turtles "catch a ride" on ocean currents and migrate from one end of the world to the other, to return and lay eggs on the same beach where they first hatched. He and volunteers from around the world educate the local population about avoiding the consumption of sea turtles. They explain to them that they are an endangered species. And the kids ask their grandmothers not to make them turtle soup for dinner anymore. Interesting + ugh.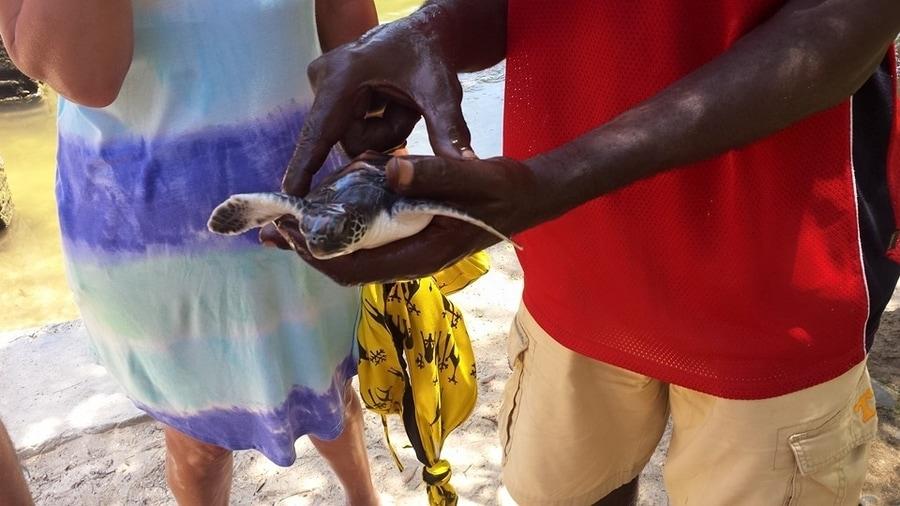 7. Attractions we contemplated seeing, but didn't get to it
Since the temptation for another sun soaking restful day at the resort overcame us, there are a number of things we to do and see that we didn't end up doing. We didn't visit the ancient island capital, Stone Town. The city has stone alleys with carved wooden doors as well as Freddie Mercury's childhood home. There is a port from which you can proceed to the Turtle Island and other islands, an ancient fortress and also a memorial museum about the slave trade that took place on the island up until 1873. The tour of the museum shows the tragedy that took place here to locals by Arab merchants. A dark part of Zanzibar's history that makes it the unique melting pot it is today.
Summary? I have no summary just a warm recommendation to travel and experience the special island. Before it is flooded with herds of tourists and becomes utterly over-touristy.