The comprehensive guide to things you should not miss in Medellin
Medellin, Colombia's second largest city after Bogota, is a modern and surprising city with a lot to do and see.
While it has a dark past, no one can deny the incredible transformation in has gone through. From the most dangerous city several decades ago, it has become one of the world's leading innovative cities. It has festivals, beautiful parks, modern architecture and an inspiring story. So what are the things you shouldn't miss in Medellin?
Here are my recommendations for things to see and do in Medellin:
1. Take the Comuna 13 tour:
Take a tour of the fascinating neighborhood that was once the most murderous and hopeless in the world. It has since undergone an incredible transformation. Cleared of the drug cartels and brutal wars, a huge investment was made into it, turning it into a thriving community. The neighborhood is now a kind of open art display, full of impressive murals, and expressive graffiti.
Our local guide explained to us about the complex history of the place. It was uplifting to see how the locals are encouraged to direct any negative energies, in favor of artistic expression. We then attended a short graffiti workshop. You can support the graffiti artists directly if you want, by buying branded souvenirs designed by them after the workshop. It's always nice to know that your purchase is supporting a local community.
Location: About 15 minutes' walk from San Javier Metro Station. Try to have your tour guide meet you outside the station.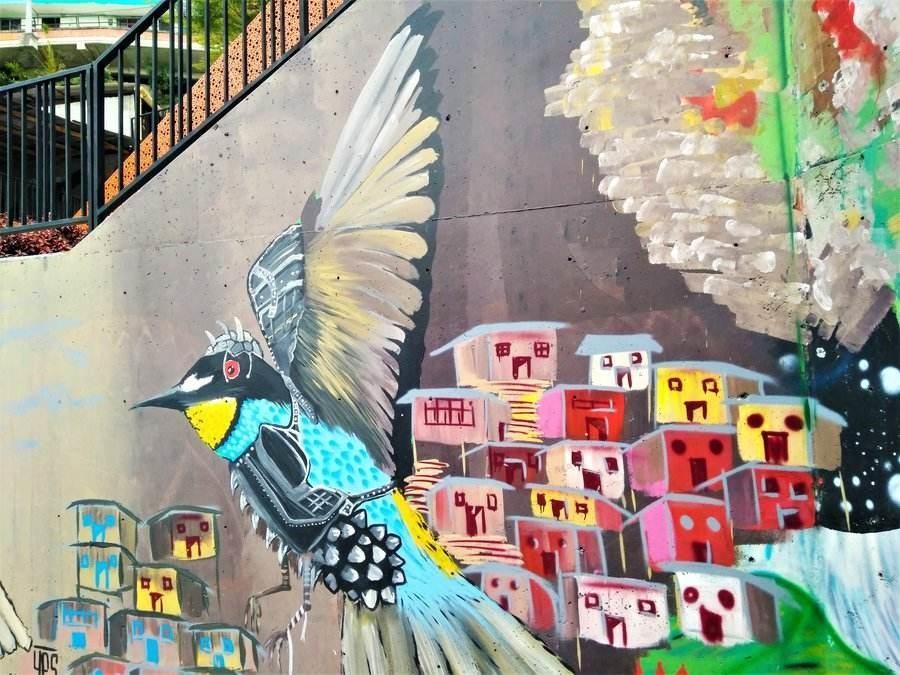 2. Explore the voluptuous statues in Plaza Botero
Painter and sculptor Fernando Botero, a native of Medellin is the most famous artist to come out of Colombia. Botero is known for the voluptuous figures he creates. His works are on display in many destinations around the world. Although his sculptures are very valuable, he has decided to donate dozens of them to the residents of Medellin, where they are on display in the Square named after him. I enjoyed seeing the sculptures. mostly because I find the exaggerated women men and animal figures entertaining and intriguing. You can check out more of his artwork at the nearby Antioquia Museum.
Address: Botero Plaza, Av. Carabobo, Medellin

Arriving by metro? Get off at Parque Berrío Station.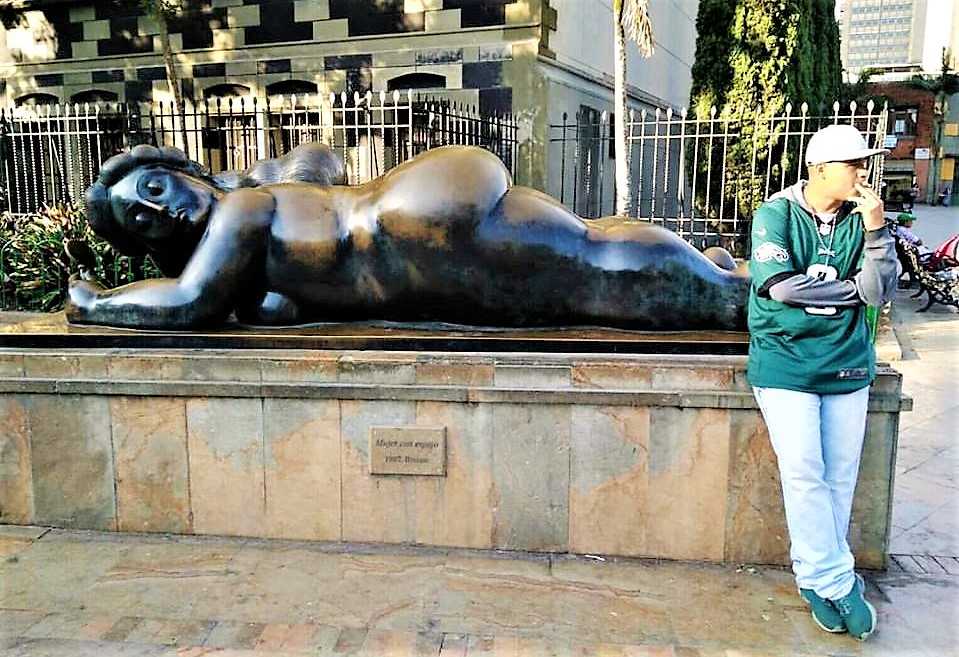 3. Take the Metrocable and visit Arví Park
Medellin lies in a valley surrounded by green mountains. If you take the metro line towards Park Avi the lines become a Metrocable that climbs and hovers over the mountain slopes. This will give you a dramatic view of the city. You will also get a peek from above to the lesser well-known Favela style neighborhoods. Further along the landscape changes into wild forests. Almost feels like you are visiting Switzerland in Latin America. Continue with the cable car until the last stop and arrive at Arví Park (Parque Arví).
The park is a large ecological reserve and archaeological site. It has educational exhibits that teach about nature and sustainability. You can go on hiking trails in the park away from the bustle of the city. Admission is free, and if you are feeling hungry, there are even stalls with fresh local produce near the entrance.
How to get there: take the K line from Acevedo Station to Santo Domingo Station. From there take the L Arví line until you reach the last stop.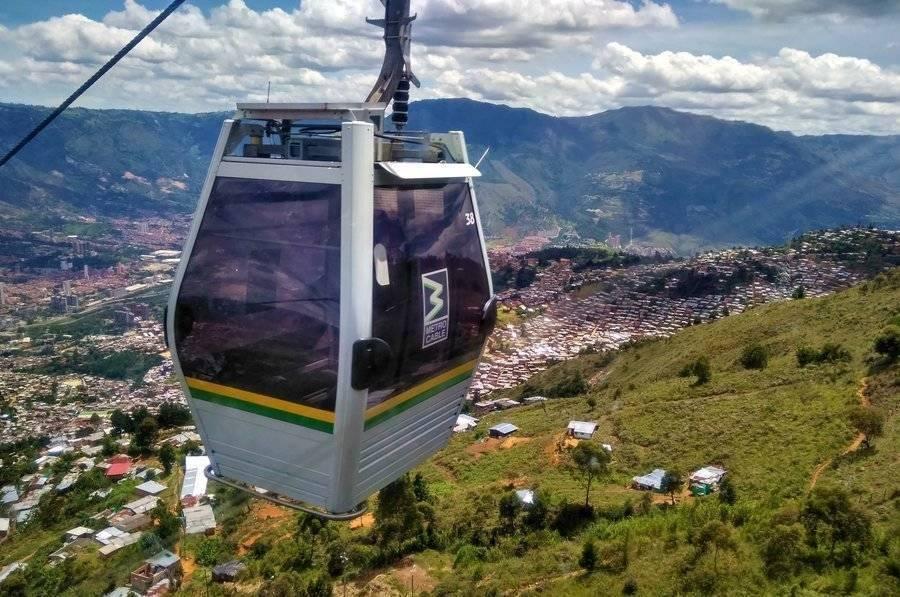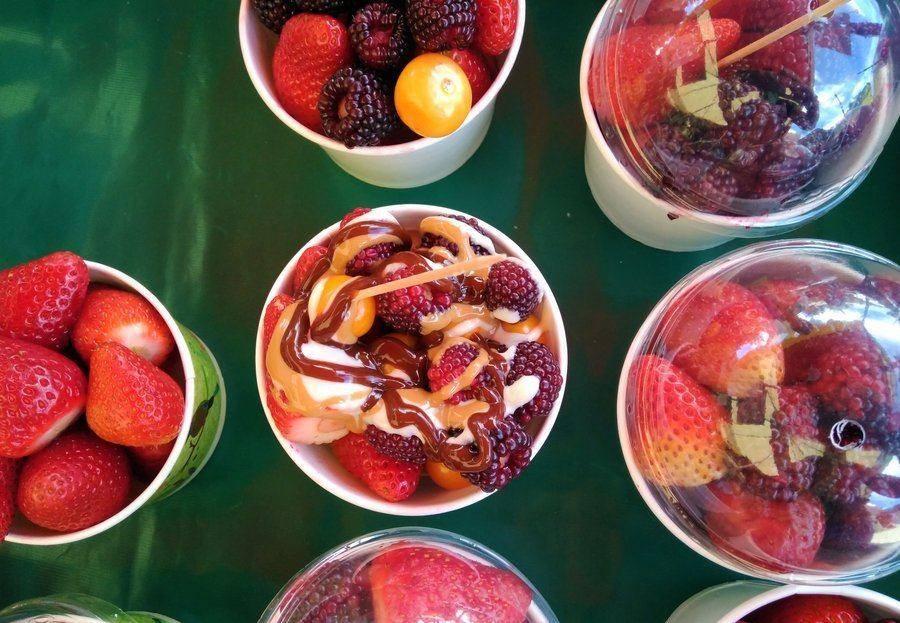 4. Feel the vibe in the El Poblado neighborhood
In vibrant and hipster El Poblado, you will find hip bars, luxury restaurants, a variety of accommodation and art galleries. Even if you decided to stay in another area of the city, stop for a coffee or beer, and soak up the trendy vibe. The neighborhood is considered safe, but like most areas of Colombia, it is advisable to be extra aware of your surroundings at night.
5. Join a Pablo Escobar Tour
One of Medellin's highlights for me was the tour following Pablo Escobar. Our tour guide and driver was a city native. The Escobar tours are a controversial issue in Colombia. There are those who object to turning the atrocities of the drug lord into a tourist attraction.
Our guide started the tour by emphasizing that he opposes the glorification of Escobar. He told us how he was glad that the era of the reign of terror by Escobar's cartel was over. He said that he appreciates the present times, when he can raise his family without fear.
The tour stopped at sites such as like the buildings in which the cartel operated, the neighborhood where Escobar was born and raised and the church where hit-men used to go to have their bullets "blessed".
The explanations were both fascinating and appalling. In the cemetery where Escobar is buried I saw people washing his tombstone. Apparently, despite his countless victims there are still Colombians who idolize him and consider him a local "Robin Hood". Since my visit, one of his luxury 8 story homes was demolished in order to build a park and museum to commemorate his victims.
How to book the tours: You can book through the hostels, or online through Tripadvisor or Booking.com. The driver will pick you up from your hostel or hotel and bring you back at the end of the tour.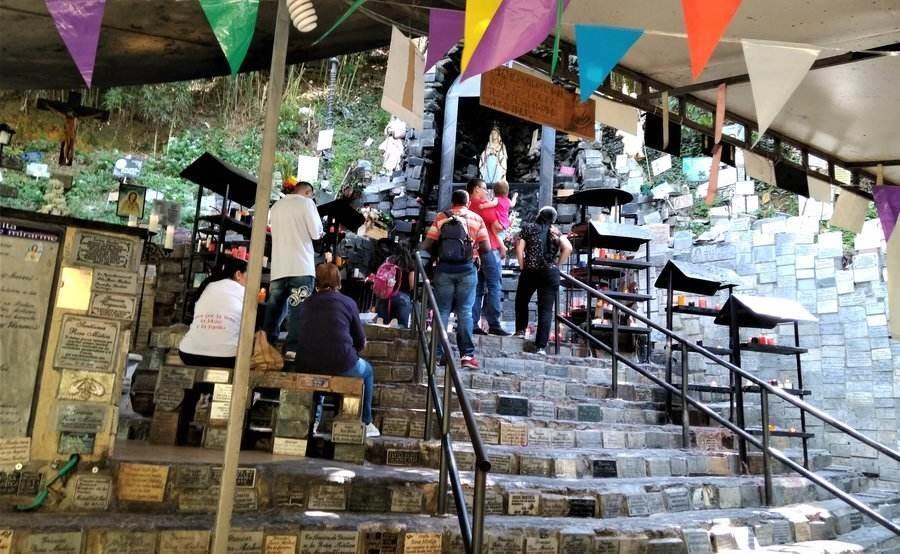 6. Take a day trip to Guatapé and La Piedra Del Peñol
Guatapé is a picturesque little brightly colored town. Walking through its alleys is a somewhat surreal experience. It is also a perfectly Instagramable location. Adjacent to it is a huge rock (La Piedra Del Peñol) at an altitude of 200 meters. It offers an unforgettable panoramic view of small lakes between mountains.
The shape of the rock reminded me of a small-scale version of the Brazilian Sugar Loaf Mountain. To enjoy the view you will need to climb about 700 stairs. When you reach the top, reward yourself with the cone-shaped natural fruit ice cream sold there. It tastes heavenly and is especially refreshing at the end of the challenging climb.
How to get there: take an organized day trip that includes a bus ride, a guide, a lake cruise and lunch.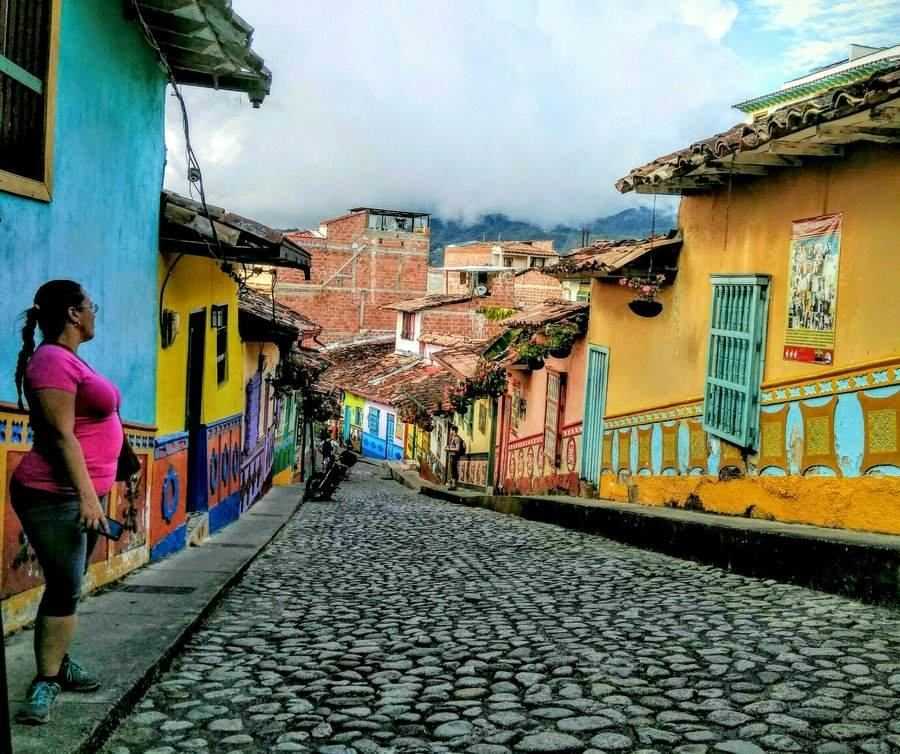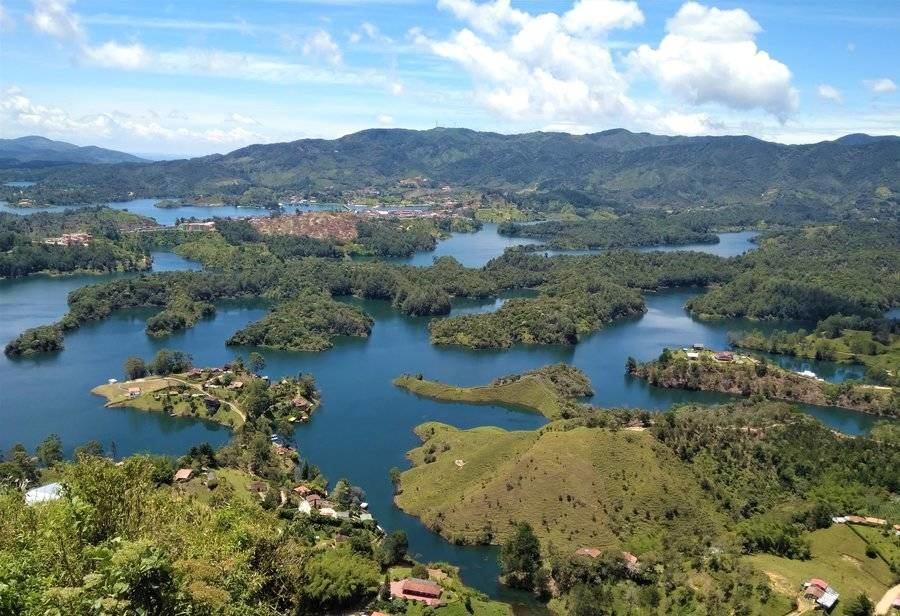 7. Savor Medellin's food
If you are looking for a hearty meal to keep you full for hours, order traditional Colombian food. A typical local breakfast includes: eggs, lentils, rice, pork chops, Chorizo sausage, and Arepa – a kind of bread made from corn flour in the form of pita bread. In addition, white cheese, plantain (a huge banana-like fruit) and avocado are included. All these make up one meal!
In El Poblado you will find a variety of sophisticated restaurants with international food. From Buddha Bowl food bars, vegan restaurants to fusion restaurants led by Cordon Bleu graduates. You are guaranteed to find any cuisine style you want here.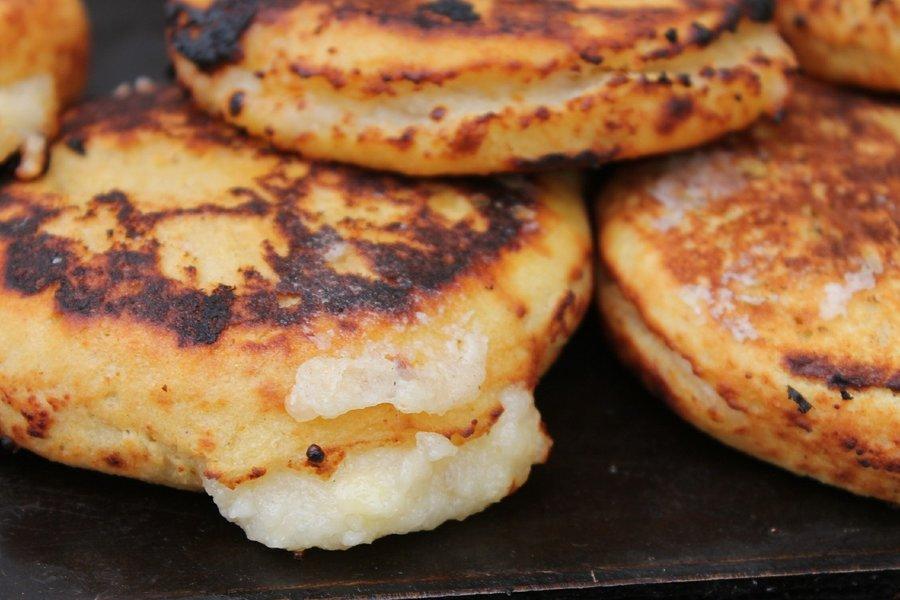 Image by Andrés Liévano
View this post on Instagram
Basic things to know before you travel to Medellin:
Getting there:
Medellin International Airport is about 29 km from the city. Getting from the airport to the city by taxi will cost you about USD 20.
Where to stay:
I recommend staying in the lively El Poblado neighborhood, located within walking distance of the metro. I stayed in a lovely hostel called The Garden of Blues, which felt more like a guesthouse. It is possible to book a private room, but they get booked quickly, so it's advisable to book in advance. The staff were super friendly and helpful. Breakfast pleasantly surprising and the atmosphere was enjoyable. You can book tours of the city's attractions through the hostel.
If you are looking for a more luxurious accommodation, there are plenty of hotels at all levels and price points in the neighborhood.
What to wear:
Locals wear a "uniform" of long jeans, buttoned up shirts and closed shoes. If you wish to blend in, dress as similarly as possible. It is less advisable to wear shorts, tank tops, deep cleavage tops and flip flops. That is, unless you don't mind the occasional disturbing glances.
Is Medellin safe?
Personally, as a solo female traveler, I didn't feel totally safe in Columbia. But this is not due to anything that happened to me. I guess it's more due to stories I've had from fellow female travelers. In any event, just to be on the safe side, you can read these top tips for personal safety for solo female travel here.
How to get around town:
The metro system is efficient, modern and simple to use. It is clean and tidy. It may be worth noting that there are no toilets on the metro complex grounds. So ensure you take care of business before you embark on a long metro trip, or you will find yourself in a desperate state 🙂
Click here for a metro map and explanation of the lines.
When is the best time to travel to Medellin?
The weather is warm and mild throughout the year. This is why the city is called the "City of Eternal Spring." During August, the annual Flower Festival (Feria de las Flores) takes place, which adds a colorful touch to the visit. There are dedicated pageants, parades and concerts during this time.
How long is it worth staying in the city?
You can spend weeks in Medellin. I spent 4 days in the city, and there are attractions that I wanted to see but did not have to time to. If you don't have a lot of time, I would recommend spending at least two to three days in the city.
This post reflects my personal experiences and impression of Medellin. You may experience it differently. I believe it is always good to arrive at your destination without too many expectations and be pleasantly surprised. I hope your visit to the city will be at least as enjoyable as it was for me.
Have you been to Medellin?
Do you have other recommendations? I would love you to share your thoughts in the comments section below.