Antigua, Guatemala is a place where time seems to have stood still.
Located only 25 miles from the capital, you can take a walk through the entire city of Antigua, that apparently looks exactly like it did in the 18th century.
Visiting it as part of a long trip to Central America, I found Antigua to be a surprisingly relaxed and gracious urban location, with a topping of some powerful surrounding nature.
Antigua offers a something for everyone. From once in a lifetime experience hikes, to sipping some of the best espresso in the world, right where it is grown.
Here are my top recommendations for the best things to do in Antigua:
Watch an active volcano erupt!
A once in a lifetime experience not to be missed.
Antigua is surrounded by 3 volcanoes : Acatenango, Fuego and Agua.
I was fortunate enough to watch a live eruption of Mount Fuego at night.  The sight of exploding red lava followed by it flowing down the mountain sides evoked in me a strange mix. There was an Adrenalin rush, fear, joy and a feelings of awe.
I took part in a small a guided tour by geologist Matt Purvis of Geo Travel Guatemala. He fascinated us with his infectious enthusiasm and love for geology.
Our group watched the incredible views from the comfort of Matt's SUV at the foothills of the mountains.
But if you are fit and love a challenging trek, you could hike up to the top of a volcano. Apparently one of the highlights of these trips is toasting marshmallows on the hot lava pockets and eating them!
Stroll through the city
Antigua is a beautifully preserved entire city, with colorful colonial houses, cobbled stone streets and a gorgeous actively erupting mountain backdrop.
Buildings, such La Merced Church boasting intricate work and moorish influence will charm you. Locals Mayan Indians sell their goods on the streets. From authentic traditional fabrics to jewelry.
Fun fact: there are over 100 "hidden" mermaids architecture elements in the city. 
It could take you days to find all of them.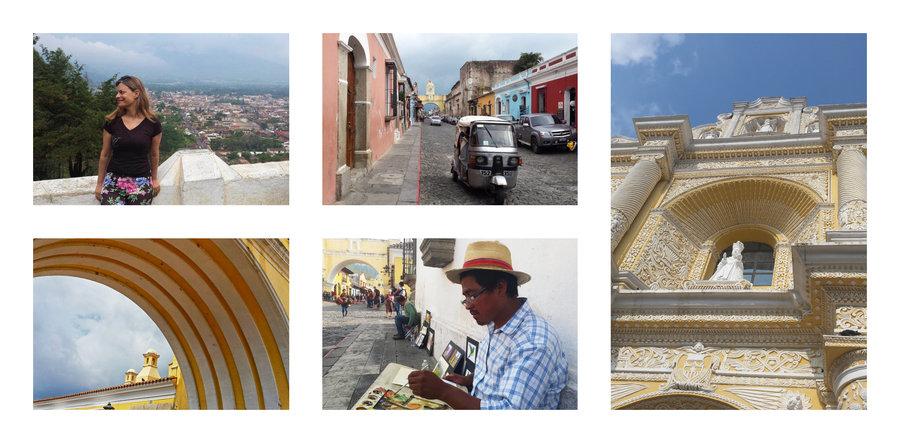 Enjoy the Cafe's, Restaurants and Bars
Antigua has a a variety of dining options. There are typical Guatemalan home-made tasting dishes, for incredibly low prices. There is also an abundance of fine-dining restaurants serving fusion style dishes made with local produce.
Fancy stopping by the most beautiful McDonald's you'll see in your life? Check out the colonial style Antigua branch.
Yes, the photos below are of McDonald's, not of a fancy restaurant.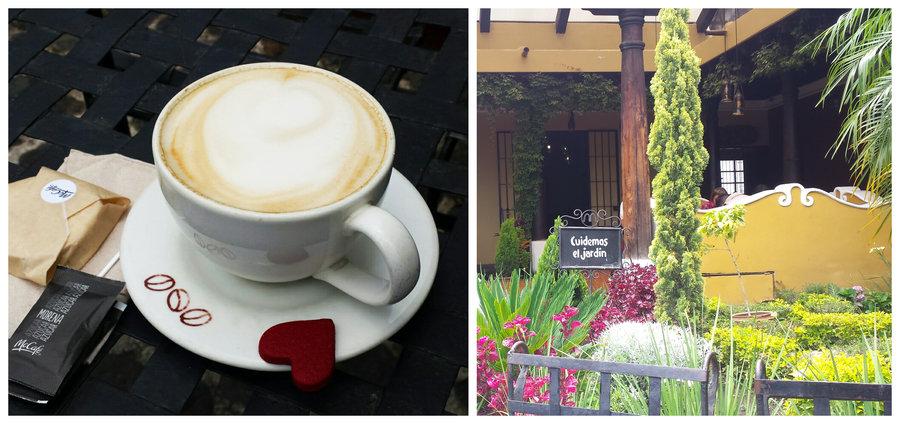 Antigua boasts some top-notch modern bars. The city has an established ex-pat community. It includes artists and businesspersons, who mainly moved to the city from the USA. This further adds to the cosmopolitan feel of the city.
Coffee tour
My name is Adi and I'm a coffee addict 🙂 Let the other world destinations, cafe shops and chains forgive me.  But the best quality coffee I have ever had in my life was on a coffee tour in Antigua.
In the coffee tour you get an explanation that will make you appreciate the entire process it took to get that coffee into your cup. From planting, tree growing and hand picking the beans to producing that perfect roast.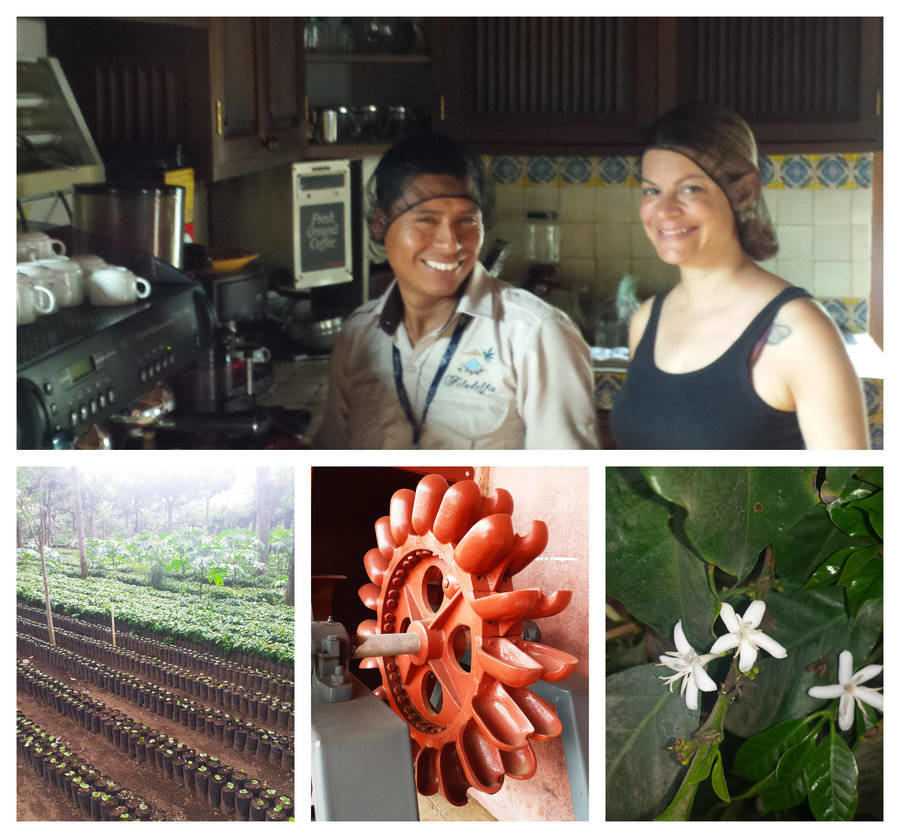 Hobbit Village (Hobiteanango)
A little-known gem, about 25 minutes drive up the mountains from Antigua, is the enchanting little Hobbit inspired park – Hobitenango.
A place not to be missed, especially if you are a fan of the Hobbit, or Lord of the Rings.  You can rent a Hobbit style hut and sleep the night. Or just relax watching the  great views of the valley and the surrounding Volcanoes, feeling like you are literally above the clouds.
There are fair games, fresh farm to table food and no wi-fi. So prepare to disconnect in order to connect with your inner fantasy nerd.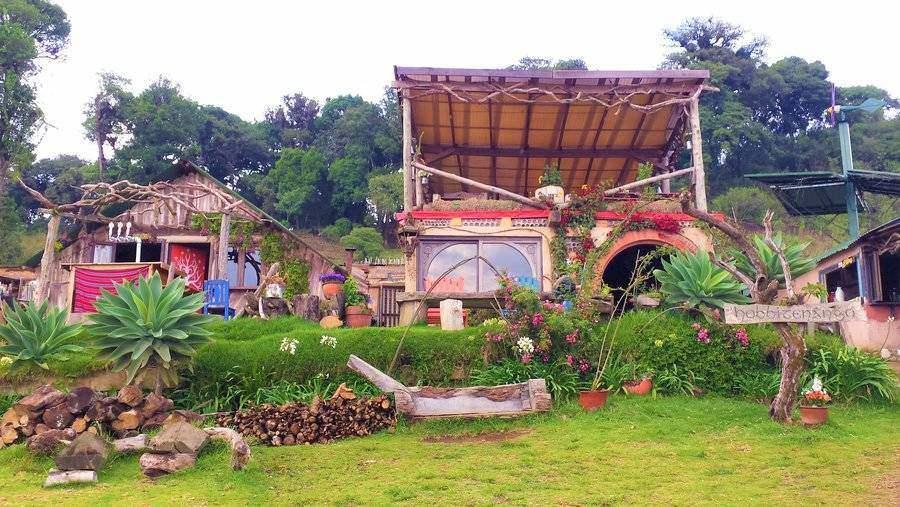 Photography workshop
I took a 2 hour Antigua Photo Walk by Rudy Giron, which I highly recommend.  Particularly if you are a photography lover, even at an amateur level.
The walk combined photography tips and tricks together with a walk through main parts of the city. This can give you the chance to see the main landmarks of the city on foot, like the Hill of the cross (Cerro de la Cruz) with its view of the city or the beautifully elegant Santa Catalina Arch.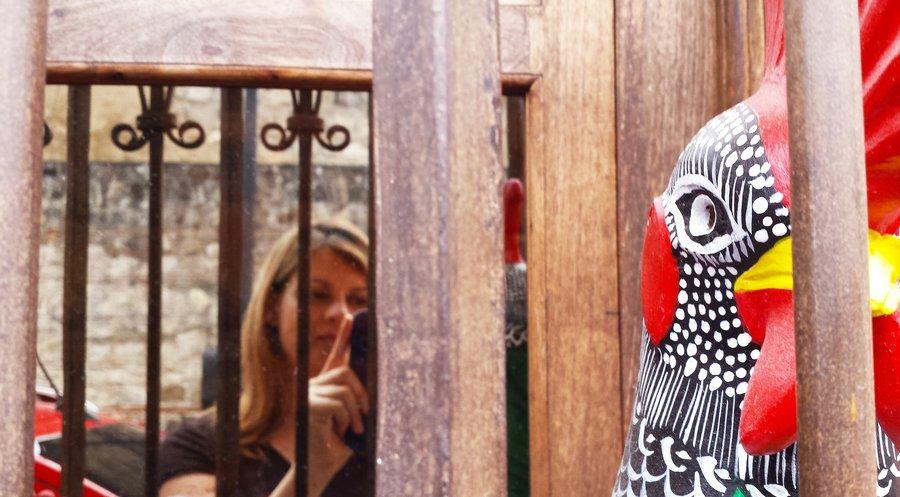 Departure point for further destinations:
Antigua is a city where you can travel from to Semuc Champey  and the 300 stepped turquoise pools, as well as to the ancient ruins of Tikal
Another nearby getaway worth considering, is El Paredon beach.
This surfer's village which is located an hour and a half's drive from Antigua has black sand, and great waves and peacefulness. You can SUP and see sea turtles there. Do not forget to bring strong mosquito repellent, or they will bite you relentlessly.
View this post on Instagram
Useful details:
Accommodation: tends to be really cost effective. There is wide variety of touristic levels, and price points.  I slept in the colonial Spanish style guesthouse Posada Juma Ocag. It had a leafy green internal courtyard and was quite centrally located.
Mobility in the city: the old town is small. You can easily walk from each main destination to the other.
How to get there? Antigua is 25 miles (41 km) from Guatemala City.
However it can take more than than an hour to get there. You can get to the city by car from Chichicastenango, or from Atitlan Lake.
Further posts about Central America:
Medellin, Colombia: top things to see and do
Volunteering at the Costa Rica Animal Sanctuary
What would be your favorite things to do in Antigua? Let me know in the comments below.